Events
August Event
Join us Thursday, August 25th for Miami Vice!
Dr. Jackie will provide in-depth information about the MINT PDO Thread Lift.
Sip on mocktails or wine and enjoy our authentic Cuban food.
4:00PM to 6:00PM.
Please RSVP HERE!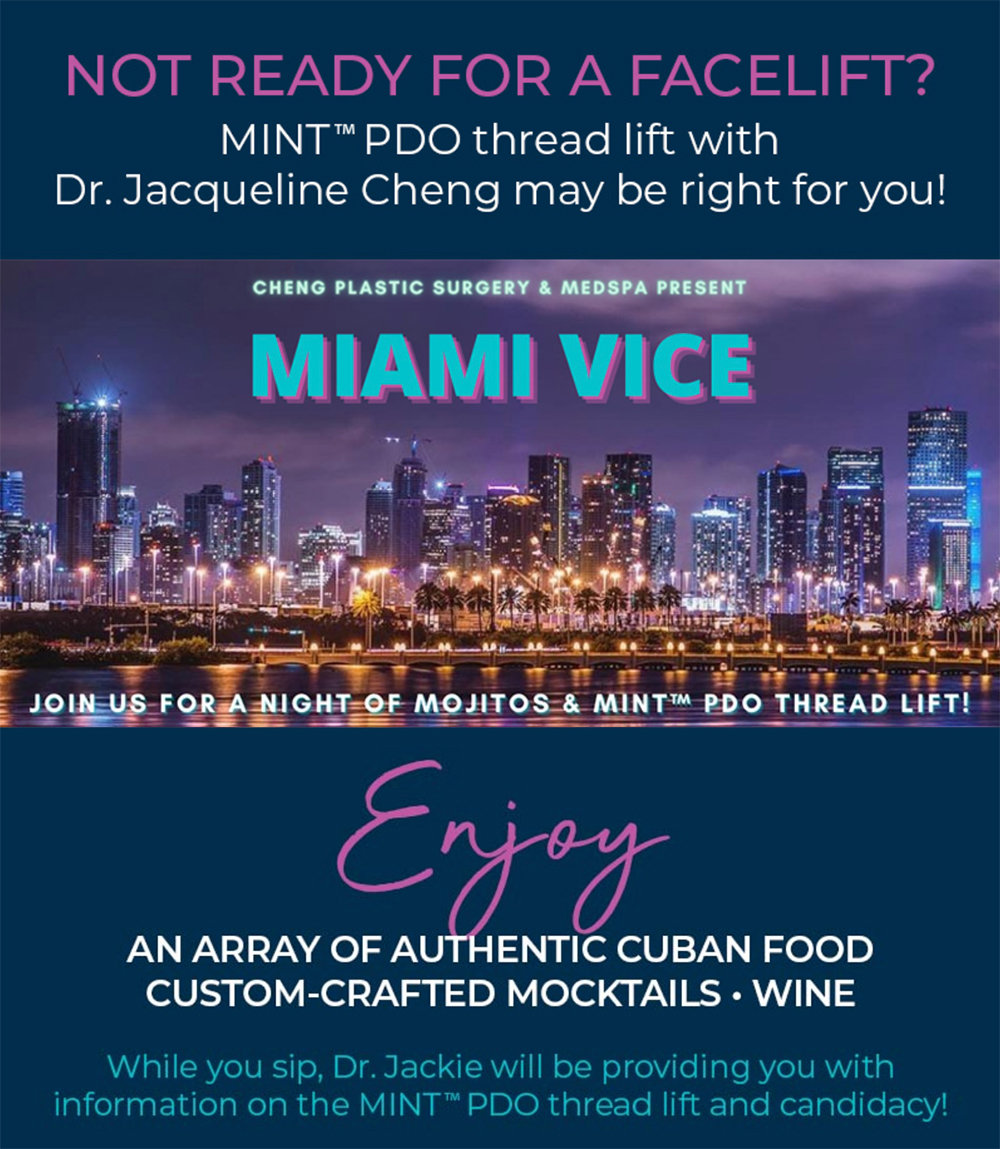 ---

Accessibility: If you are vision-impaired or have some other impairment covered by the Americans with Disabilities Act or a similar law, and you wish to discuss potential accommodations related to using this website, please contact our Accessibility Manager at (408) 741-9982.