Cheng Plastic Surgery is proud to be an Advanced Clinical Spa, offering the latest aesthetic services and top of the line skincare products to suit all our patients' needs. We carry Alastin, iS Clinical and Skinceuticals skin care products. Our esthetician offers complimentary consultations which include an LED SkinScope Analysis and personalized product recommendations for your ultimate skincare regime. Let us help you achieve your best skin yet.
Schedule a Consultation
---
Cheng Aesthetics provides a full list of services to cater to all skincare needs.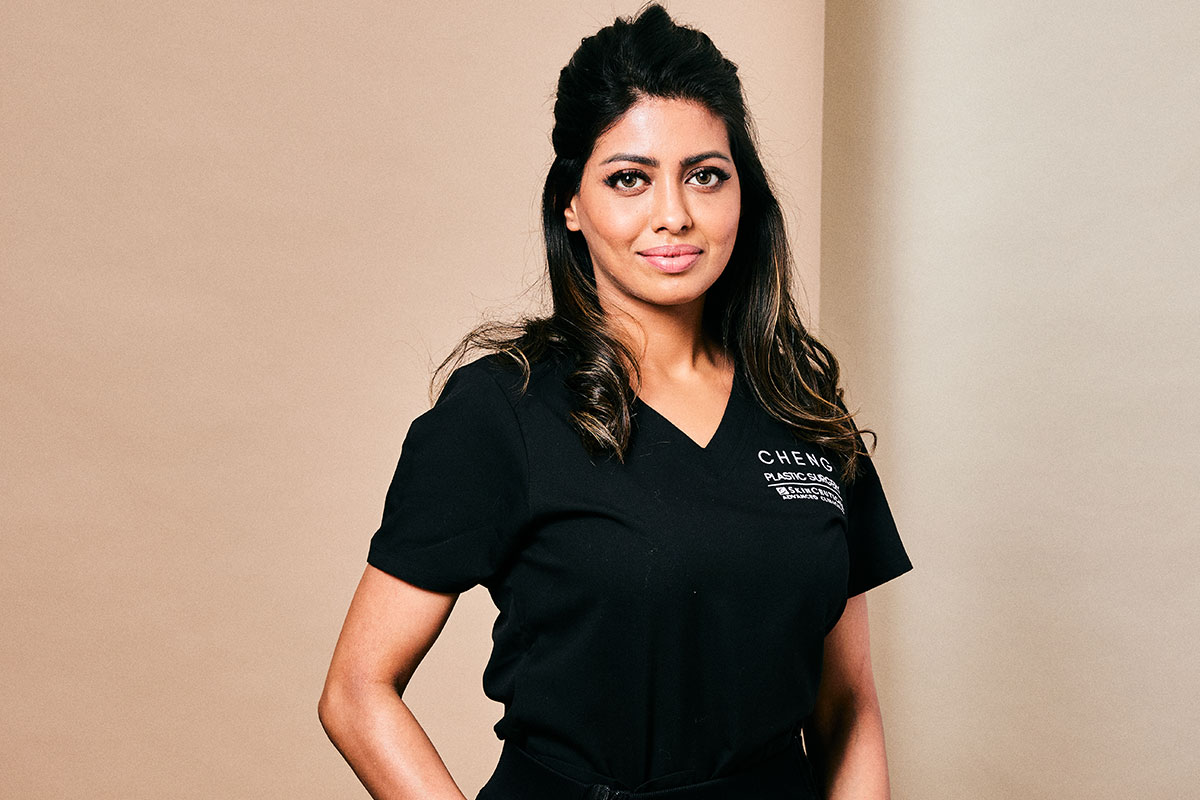 Restorative - $285
Includes the essentials of a signature HydraFacial while adding CTGF to improve appearance of skin tone, texture and elasticity.
Custom Teen Facial — $225
Detoxify and purge skin of impurities, while rebalancing congested skin and boosting radiance.
Add On Dermaplaning - $80
Add Dermaplaning to any HydraFacial to allow for treatments to penetrate deeper into the skin.
Keravive Treatment - $550
This HydraFacial and Keravive combined treatment has three steps: first Cleanse + Exfoliate, then Hydrate + Nourish, and Extend + Enhance with the peptide enhanced daily scalp and hair follicle spray.
Platinum - $325
The ultimate HydraFacial experience! Begin the detoxification process with Lymphatic Drainage. Follow with the Signature HydraFacial to deeply cleanse, extract and hydrate the skin. Address specific skin concerns with a booster of your choice. This treatment concludes with LED Light Therapy to further reduce the visible signs of aging. 90 minutes.
---
Also available
HydraFacial Body Treatments
HydraFacial Lymphatic Therapy
LED Light Therapy
Peel Services
Customized Peel - $350
This treatment is based on your skin condition using a cocktail of acids to target texture, impurities, inflammation, fine lines & wrinkles. Our aesthetician will work with you to customized the right treatment.
Microdermabrasion - $300
w/ peel - $350
This exfoliating treatment uses a coarse-tipped wand as a non-invasive way to remove superficial surface layers of skin and help diminish dark spots & scarring to achieve bright, youthful & even skin tone.
Smart TCA Peel - $400
Series of 3 - $1,000
This is a complete resurfacing peel which provides exfoliation and visibly improves signs of aging, discoloration and skin texture. We recommend a series of 3 for optimal results.
Areas of Expertise
Accessibility: If you are vision-impaired or have some other impairment covered by the Americans with Disabilities Act or a similar law, and you wish to discuss potential accommodations related to using this website, please contact our Accessibility Manager at (408) 741-9982.