Rhinoplasty is the medical term for what is typically referred to as a "nose job," or "nose reshaping." Considered one of the most difficult of all facial surgeries, the procedure involves removing or adding to the nose bridge, reshaping the nose tip, narrowing nostrils, and an array of other delicate procedures to create a more balanced, harmonious, and attractive facial appearance. Discover more, and see you are a candidate for rhinoplasty in San Jose.
---
What is a Rhinoplasty?
Rhinoplasty is the technical name for what's commonly referred to as a "nose job," a surgery to adjust the shape or breathing function of your nose. A rhinoplasty can:
Change the size of your nose
Change the angle of your nose
Reshape the tip of your nose
Narrow your nostrils
Straighten the bridge of your nose
For those who have trouble breathing or have suffered from a nose injury, rhinoplasty can clear obstructions and repair cosmetic damage, leaving you free to live the rest of your life with unimpaired breathing and a balanced nose structure in perfect harmony with your other features.
Your Nose Defines
Your Facial Features.
The nose is the center and perhaps the most defining feature of the face. If you like your nose, you will feel self-confident. If you dislike your nose, you will feel as though everyone notices and judges it. Nasal surgery (rhinoplasty) is one of the most common elective surgeries performed today and can have a dramatic effect on your appearance and self-confidence, while restoring easy breathing.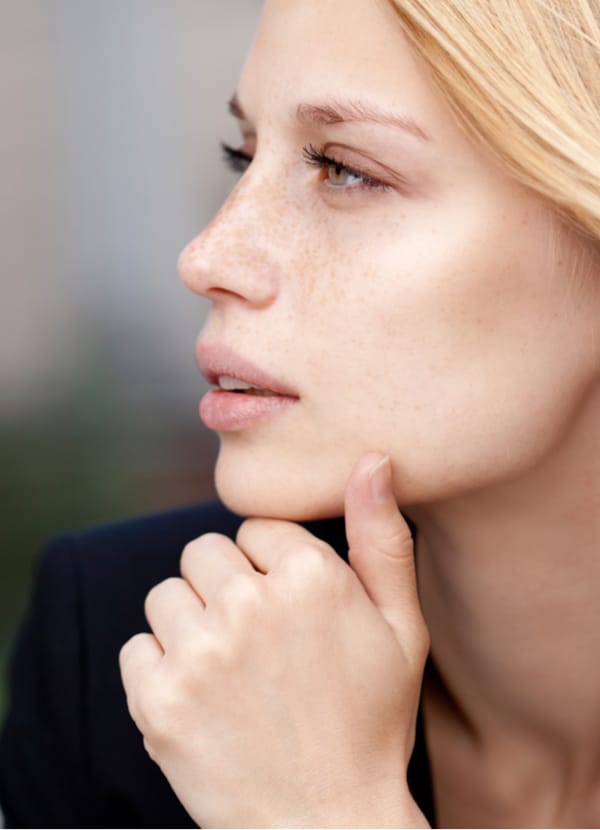 What Can Rhinoplasty
Do For Me?
Our San Jose nose surgery can correct or enhance a number of different types of issues, such as:
A bump or hump on the nose
A flat nasal bridge
A bulbous and/or wide nasal tip
A long or wide nose
A hooked nose
An asymmetrical or crooked nose
Indentations on the nose
Large nostrils
Breathing problems such as a deviated septum
I adore Dr Cheng she is amazing. She does not rush does not try to up sell. She is very caring. I will never go anywhere else but to her.
Who is a Candidate?
Anyone who is dissatisfied with the shape or appearance of their nose, or who has breathing function problems, is a likely candidate for rhinoplasty. However, other factors may impact your candidacy, and only an in-person consultation will ensure this procedure is right for you. For those who desire a rhinoplasty for cosmetic reasons, we recommend that you wait until your nasal bone is fully grown. For girls, this is usually at around age 15, and for boys around age 18.
---
Correct Breathing

Problems With a Custom Nose Reshaping Surgery
If you have a nasal obstruction like a deviated septum or enlarged turbinates, these can be corrected while your nose is improved cosmetically. For example, if you have a deviated septum and cartilage is needed to fix an esthetic problem with your nose, the cartilage from the septum can be harvested to add volume, and free breathing restored single procedure.
Areas of Expertise
Should I Get a
Second Opinion?
We have performed numerous successful nose reshaping surgeries in San Jose and throughout the Bay Area. With two double board-certified Facial Plastic Surgeons in our office, you have the option to receive a second opinion within the same office.
Will Insurance Cover
My Nose Surgery?
While rhinoplasty is a cosmetic procedure for the majority of patients, if you have a breathing problem, a portion of your surgery might be considered medically necessary. In that case, some insurance carriers may cover part of the cost of the procedure.
How much does a rhinoplasty generally cost?
The cost of rhinoplasty can vary dramatically depending on the condition of your nose the extent of the corrections required. An average price is $7,525 but could be higher cases in which cartilage grafts or other procedures are needed.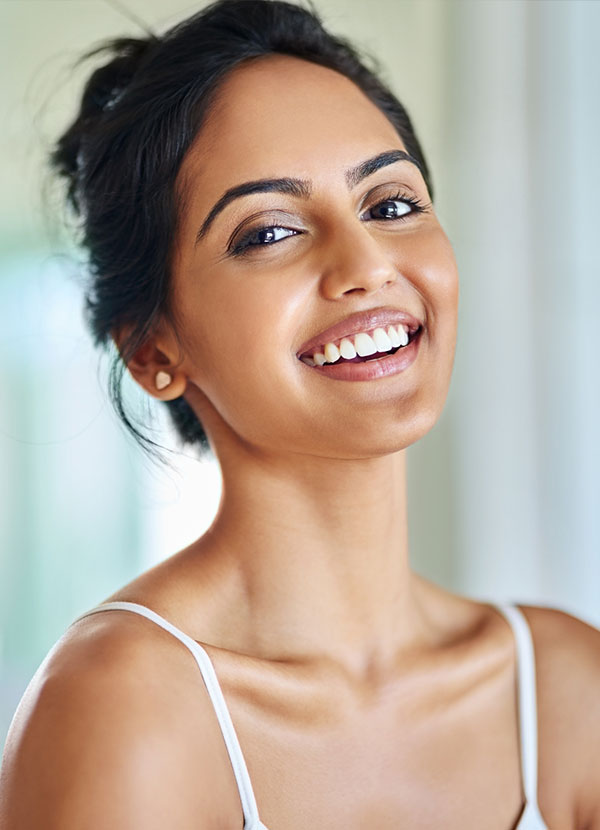 Additional Surgical
Procedures For Facial

Enhancement
Open and Closed
Rhinoplasty: What's

the Difference?

There are two main rhinoplasty techniques – open and closed. Closed nasal surgery does not require an external incision, but is a technique utilized for refining the nose.
The surgeon does his or her work through the nostrils only. The external or open rhinoplasty involves a small incision across the tissue between the nostrils (the columella). The scar is small and hidden underneath the nose. This approach is utilized if more extensive corrections are required.
---
We use closed rhinoplasty when possible, but some cases may require the open technique in order to provide you with the best result. You need not worry about a visible scar, as the incision site is hidden beneath your nose, virtually invisible once healed.
Frequently Asked
Questions
Q: How long is the recovery period for a rhinoplasty?
A: The rhinoplasty healing and recovery period varies from one patient to another. No two patients have the same recovery journey, and no two rhinoplasties are alike. Having said that, you can expect the bruising and swelling to last for around two weeks, and you should take at least ten days off work or school. While you can resume most normal activities in a week, it may be six months before you can engage in vigorous activities or contact sports.
Q: What are the potential side effects of rhinoplasty?
A. As with all surgical procedures, you can expect a few short-term side effects and potential risks. Our doctors take all necessary precaution to ensure you don't suffer from any complications, however the following are some potential risks: Discoloration, swelling, numbness, itchiness, or discomfort of the nose. Allergic reactions to anesthesia, infections, scarring, or labored breathing, which can be corrected through revision rhinoplasty.
Q: What is the legal age for rhinoplasty?
A.Children as young as 14 or 15 can get a rhinoplasty, but only with parental supervision and if their nose has reached maturity. The child may also need an evaluation to ensure they understand the consequences of their decision.
Q: Is rhinoplasty an inpatient procedure?
A.Rhinoplasty is an outpatient procedure usually performed in the plastic surgery clinic without hospitalization. You can return home the very same day, but you must arrange for someone else to drive you.
Rhinoplasty Recovery Timeline
You need to plan for recovery from a rhinoplasty, so the process is smooth, rapid, and comfortable. The process unfolds as follows:
A few hours after your surgery, you can go home in the care of a friend or relative. You will not be able to drive right away.
For 2 weeks, bruising and swelling is common. It will take many months and even up to one year for your nasal tissues to mature and reveal their final shape. But it's important to realize that within a short time (one to two weeks), the swelling will not be as noticeable, and you can reappear confidently in public. You can take pain medication, and we recommend sleeping upright for a few weeks to minimize the swelling.
Splints on the outside of the nose, and sometimes on the inside, will support the new structure for about a week during the healing process. Packing of the nostrils is not usually necessary, but some patients might need it for a few days.
Some minor bleeding from the nostrils is normal for the first week. It is important to avoid rubbing or blowing your nose for seven to ten days. You should be able to wear eyeglasses after a few days to a week, but Dr. Cheng will give you specific instructions depending on your specific surgery.
Most people take 10 days off from work (or school) after rhinoplasty. Slow walking is usually resumed a few days after the procedure but contact sports must be avoided for up to six months if your bones have been repositioned.
We will remove your sutures in about a week. We will also see you for post-operative examinations to ensure you are healing well.
Why Choose Cheng
Plastic Surgery in San Jose?
At Cheng Plastic Surgery, our rhinoplasty surgeons approach every nose surgery individually. They are also both trained and board-certified in Otolaryngology (ENT), Head and Neck surgery as well as Facial Plastic and Reconstructive Surgery. They spend all the time needed with you to fully understand what you dislike about your nose, as well as the source and cause of any nasal structural issues. They will examine you carefully to determine the best surgical plan to create a more pleasing and functional nose.
If you wish to learn more, contact us today and schedule a consultation for arguably the best rhinoplasty San Jose has to offer.

Accessibility: If you are vision-impaired or have some other impairment covered by the Americans with Disabilities Act or a similar law, and you wish to discuss potential accommodations related to using this website, please contact our Accessibility Manager at (408) 741-9982.